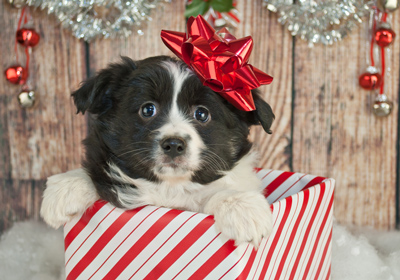 It's the time of year for showing your closest friends and family just how much they mean to you. You can do that with phone calls, visits, cards, and gifts. Be sure you don't forget the dog in your life! He's been there all year long, through thick and thin, and he deserves to be showered with love and gifts this holiday season, too.
We've saved you the trouble of pushing your way through busy pet stores by compiling a list of the hottest holiday gifts for dog, all available online through our favorite retailers. As an extra bonus, they're all dog-tested and veterinarian-approved! Not only can you use these gift ideas for your dog, but you can also use them to find the perfect gifts for the other dog loving people in your life.

We hope our list makes holiday shopping less stressful for you this year. Happy holidays!
You May Also Like These Articles:
Dog Photography: How to Get a Good Picture of Your Dog